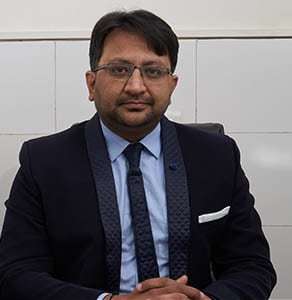 Dr. VIKAS ANAND is an ace surgeon when it comes to knee and hip replacement surgery. He holds many years of experience in the field. He is a known name in the medical circle for his finesse in performing knee surgeries. He holds of experience in trauma surgeries, which include intra articular fractures. He possesses expert skills in the area of arthroplasty, arthroscopy and spine surgeries. He has performed 80 -90 joint surgeries independently which include knee and hip replacement surgery. He has done the ACL reconstruction of around 70-80 knees, using both BTBP and SEMIT. He holds an MBBS degree. He has also done a doctorate in orthopedics. He has also done  DNB. He has served as an esteemed faculty member at MMISR, Mullana, Ambala. Dr. Vikas has many years of requisite education and experience. Truly his knowledge shows in the expertise with which he performs the surgeries. REVISION ARTHROPLASTY And PRIMARY KNEE ARTHROPLASTY are his forte.
CME & WORKSHOP
Bangalore Shoulder course- kmc manipal, Bangalore On 5th & 6th Sep 2009.
M.E &  Workshop On Total Knee Arthoplasty MS Ramaiah Medical College Bangalore  On 13th jun 2010
M.E On Rheumatoid Arthritis & Workshop On small joint replacement at suguna hospital Rajaji Nagar Bangalore On 4th Jul 2010
2ndG Training Instructional Course MS Ramaiah Medical College Bangalore On 18th    &  19Th  Sep  2010
G Teaching Program In MS Ramaiah Medical College Bangalore On 2nd  & 3rd April  2011
AAOS CME program in " management of trauma to the upper cervical spine ; occiput to C2
AO TRAUMA course basic on august 23 -25 ,, 2012 new delhi.
DNB/ MS ortho simulation workshop 2013 , PGI Chandigarh, 2-3rd march 2013.
CONFERENCES
Bangalore Orthopaedics Conference 2009
Bangalore Orthopaedics Conference 2010
Karnataka Orthopaedics Conference 2011 Goa
3rd AO TRAUMA NATIONAL CONFERENCE , april 19 -21 , 2013 chandigarh.
PUBLICATION
A COMPARATIVE STUDY OF PROXIMAL FEMORAL NAILING V/S DYNAMIC HIP SCREW IN SURGICAL MANAGEMENT OF INTERTROCHANTERIC FRACTURES.

Article  published  in internet journal of orthopaedics.

QUANTITATIVE MESUREMENT OF INTRA COMPARTMENT PRESSURE OF LEG IN ACUTE TRAUMATIC INJURY : AS A ROUTINE TREND.

Article in process to get publish in JCOT.

SACRAL STRESS FRACTURE: AN UNUSUAL CAUSE OF LOW BACK PAIN IN POST PARTUM FEMALES.

Poster selected and in process of publication in JCOT.
TO PROVIDE WORLD-CLASS ORTHOPEDIC SURGERIES AND TREATMENTS TO ALL PATIENTS
The current era is characterized by various factors that trigger arthritis 10 times faster than in the past generations. Accidents, injuries, abnormal metabolism, immune system dysfunction, and infections are to blame.
However, Kalyan Hospital is a pioneer in utilizing advanced arthritis treatments and conducting world-class joint surgeries to effectively eliminate joint inflammation.
Our treatment approaches range from physical therapies, natural therapies, injections, medications to surgeries. All our treatments are provided after a thorough evaluation of a patient to attain desired results.
With an experienced surgeon and a dedicated team, there is an assurance of improved quality of life.