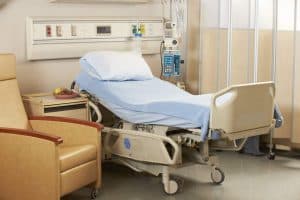 Kalyan hospital has the high standards of the healthcare delivery across the whole of the country. Kalyan hospital provides specialization in orthopedics, super specialized endoscopic Spine, Arthroscopy, Joint Replacement surgery & sports injuries. Kalyan hospital provides all the services to the patients with care, compassion and commitment.
Various Facilities offered by Kalyan Hospital
Kalyan Hospital is the only orthopedic hospital of the region that offers the Endoscopic (Key Hole) surgery of spine.
Kalyan hospital has the well equipped OPD and IPD.
Kalyan hospital provides emergency services at 24*7 .
Kalyan hospital has the well established Physiotherapy and rehabilitation centre.
Kalyan hospital has in house pharmacy and it is opened 24 hours.
Kalyan hospital has in-house laboratory and opened for 24 hours.
Kalyan hospital has the tie-up with all the TPAs and Insurance Companies.
Kalyan hospital has the generator back up for whole day.
Kalyan hospital provides the multispecialty services.
Kalyan hospital is well equipped with the latest facilities like State-of-art operation theaters (Sterilized/septic) with C-arm Machines, Centralized oxygen supply, Centralized suction, Housed with full HD cameras, HD monitors & Scopes.
Tele medicine and medical tourism are best provided by the Kalyan hospital.
Various orthopedic facilities like Endoscopic surgery (key hole) surgery of spine, Arthroscopy (key whole surgery of joints), Joint replacement services, Advanced Trauma.